Follow Me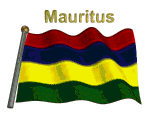 Enjoy using meetmequick.ucoz.com? Your donations help keep this site running, and the creation of original new content!

Help keep meetmequick.ucoz free!
Our Members Want You! Quick Registration On Appointment Only!
Important Notice:

Business Registration Card No. 108002089

Issued 08/02/2008

1. Wait not, all single girls register now !

and get a date within a week's time!!

2. All single ladies who would like

to marry a foreign man can send their

3. We do not approve registration

of elderly men [55-70yrs]

who seek young girls[15-29yrs].
Les Facteurs Qui Influenceront Votre Réussite Mesdames

Soyez gentilhomme
Etre a l'écoute
Votre allure
Votre situation profesionnelle
Votre milieu familiale
Votre santé physique et mentale
Prenez votre vie en main, sachez vous rendre heureux.

BEST OFFER:


1. Used circular Saw Rs.2250


2. Land in Vacoas 5.1/2pRs 1600000
3. Opel Corsa Yr 2003 Rs. 140k Neg
Place Your Ads!

Restez courtoise
Soyez modeste
Soignez votre apparence mais pas trop sexy.
Posez des questions pas trop embarassantes
Renforcez votre estime de soi
Planifiez votre vie
What's Love Got To Do With It!?
The study, entitled "What's Love Got to Do With It", tracked nearly 2,500 couples -- married or living together -- from 2001 to 2007 to identify factors associated with those who remained together compared with those who divorced or separated. It is found that a husband who is nine or more years older than his wife is twice as likely to get divorced, as are husbands who get married before they turn 25. Children also influence the longevity of a marriage or relationship, with one-fifth of couples who have kids before marriage -- either from a previous relationship or in the same relationship -- having separated compared to just nine percent of couples without children born before marriage. Women who want children much more than their partners are also more likely to get a divorce. A couple's parents also have a role to play in their own relationship, with the study showing some 16 percent of men and women whose parents ever separated or divorced experienced marital separation themselves compared to 10 percent for those whose parents did not separate. Also, partners who are on their second or third marriage are 90 percent more likely to separate than spouses who are both in their first marriage.
Not surprisingly, money also plays a role, with up to 16 percent of respondents who indicated they were poor or where the husband -- not the wife -- was unemployed saying they had separated, compared with only nine percent of couples with healthy finances.
And couples where one partner, and not the other, smokes are also more likely to have a relationship that ends in failure. Factors found to not significantly affect separation risk included the number and age of children born to a married couple, the wife's employment status and the number of years the couple had been employed.
The study was jointly written by Dr Rebecca Kippen and Professor Bruce Chapman.
Marriage VS Concubinage
A
marriage
is based on trust and love and the promise to be the best partner possible. It is a joining of two different worlds, hoping to combine without serious physical damage.
Marriage
is about knowing the good as well as the bad, the thrills and joys versus the pain and sadness.
Marriage
is the bond that holds people together. Marriage is like a contract between a man and a woman, stating that they will be forever respectful, loving and caring for each other. Without
marriage
, its just two people living together, that can depart at any time. Living together does not hold the same bonds as marriage.
Marriage
is a team working together for a common goal, their family.There are far fewer domestic violence cases between married men and women, rather than people just living together. Why? Married persons try to make it work and resolve their problems....together. People living together, just throw up their hands.......and leave. There is no commitment to each other. Now it is also true that a bad couple is a bad couple - married or not. Marriage isn't a magic spell that turns a bad relationship into a good one. If you would like to submit your profile in order to meet one of our members, kindly phone us for an appointment. Only serious singles should apply.
Phone us now for details:
Tel. 57867698 ; 57364478
What To Think Of Dating Sites?
Many people who register themselves in dating sites do not disclose their real age, marital status, address and names. Women are particularly vulnerable if they blindly trust profiles present in dating sites.vulnerable if they blindly trust profiles present in dating sites. vulnerable if they blindly trust profiles present in dating sites.
Matrimonial agency
help women in finding a good match and it has the ability to check details submitted by clients and to sue them if gross misconduct has been committed.
Pourquoi Faire Appel Une Agence Matrimoniale?

L'ennui
la perte des repères
Une vie sexuelle inexistante
Et d'autres raisons tout a fait valables...

Une belle rencontre n'arrive jamais par hasard. La solution ? Provoquer le hasard ! Créer les circonstances propices...Facile à dire, oui, mais difficile à faire !
Les contraintes de la vie actuelle, les cadences et les déplacements imposés par le travail, rendent souvent très minces les occasions de nouer des relations vraies. La conséquence à court terme: une solitude non souhaitée, mal vécue. Dans ces conditions, l 'Homme, animal sociable par excellence, court un risque certain vers une grave dépression.

Matrimoniale Meetmequick est légalement enregistrée et continue a offrir ses services à plus d'un millier de célibataires.
L'agence matrimoniale est limitée à une obligation de moyens. On comprendra bien entendu que le résultat ne puisse être garanti contractuellement compte-tenu des subtilités de la nature humaine.
Votre confiance et votre collaboration nous tient à coeur.

**We help you meet more people of the opposite sex in less time!**

**We Reserve A Hearty Welcome To
Our Visitors Upon Appointment Only**

SCAMS REPORTED BY OTHER DATING SITES

Plus d'une centaine de rencontres et plusieurs membres satisfaits.

Nous travaillons dans la confiance et le respect mutuel.

Nous vous reservons un accueil chaleureux.

Nous publierons votre annonce dans un journal populaire pour plus de rencontres.

Plusieurs unions et mariages maintenant grace a Meetmequick.

On est mieux que le chat et d'autres services.

Certains membres populaires on eu plus de 8 huit rencontres en un mois.

ACCEUIL CHALEUREUX SUR RENDEZ VOUS UNIQUEMENT !

We kindly wish you to find and meet the person you have been looking for and your heart waiting for so many years! "

Depuis le 14 février 2007, on a su relever le défi et rendre les coeurs de beaucoup chaud et tendre envers le sexe oppossé.

Most of our single women are now married - what are you waiting for??

Canadians, Australians, Europeans and Americans are most welcome to submit their profile and photos.
Inscription par virement bancaire, Moneygram, Paypal ou Western Union pour les étrangers - U.S $ 260/ 250 Euros

Matrimoniale bureau Meetmequick permet aux personnes avisés, animées d'une même motivation de stabilité et souhaitant réussir leur vie affective, d'entrer en contact et de nouer une relation qui s'inscrira dans la durée. Vous etes tout a fait libre de decider avec qui vous voulez sortir et donner votre numéro de mobile.

Nos membres sont jeunes, du troisième age, veufs ou veuves, divorcés .. vous en etes ou? Votre héritier? Votre soutien durant les jours froid et monotones. De nombreux mauriciens souhaitent rencontrer des célibataires Suisses, Francais, Canadiens, Australiens et autres- Déposez votre profile maintenant!
DISCLAIMER: We have checked each file for comments and copyright information. To the best of our knowledge these files are public domain. If you find a file that is copyrighted, please email us with the collection heading, page number and file name for removal. Thank you...Read more.
If You don't confirm Your email address You won't be able To login!!!